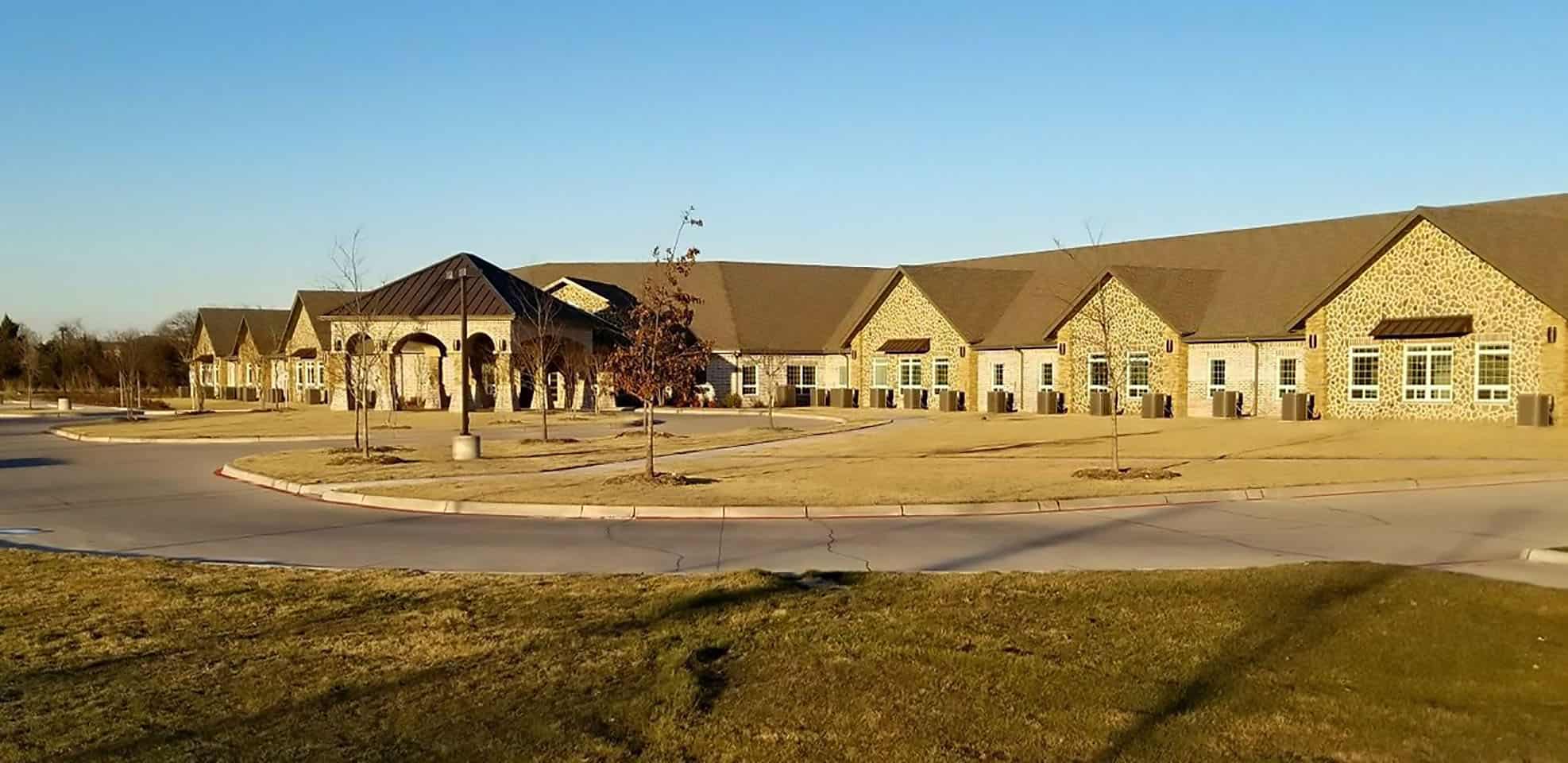 Welcome to the Oaks at Liberty Grove. We trust you will find that our unique Main Street design imparts a sense of community and hometown friendliness that embodies what we are. We are a community in which our residents' needs, choices, and preferences are paramount and indeed form the cornerstone of each individual resident's care plan. Our comfortable apartments and exceptional levels of service combined with the fabulous amenities and features of The Oaks at Liberty Grove make our community a truly life enriching choice.
The Oaks at Liberty Grove
7904 CHIESA RD
ROWLETT TX 75089
OFFICE HOURS
Monday – 8:00 am – 5:00 pm
Tuesday – 8:00 am – 5:00 pm
Wednesday – 8:00 am – 5:00 pm
Thursday – 8:00 am – 5:00 pm
Friday – 8:00 am – 5:00 pm
Saturday – 8:00 am – 5:00 pm
Sunday – 8:00 am – 5:00 pm
Some photographs in this website are for advertising purposes only and are not intended to depict actual accommodations, amenities, residents or employees of the advertised health care facility.

We do no discriminate on the basis of race, color national origin, disability or age in admissions or access to treatment or employment in our programs and activities. The Administrator has been designated to coordinate efforts to comply with section 504 of the Rehabilitation Act of 1973, which prohibits discrimination on the basis of disability.
Our Community
ultima modifica:
2016-11-10T08:30:33+00:00
da